GREATER LIFE
Church
STAINES
It's true we are a little different.
We believe Church ought to be the most positive and enjoyable experience of a person's week.
People - no matter what they struggle with or have been through, no matter how lost or how found, are the apple of God's eye. They are more precious than any other thing on Earth - and the proof of this is in the very gospel that we declare.
In this hour we see a great need for churches that honour God and His Word and that honour people as well, and we have given ourselves to be one of them.
We've exchanged boredom and irrelevance in the House of God for hope, love and positive life!
In addition we see our nation entering into days of Heaven on Earth, where God's people will rise to achieve truly great things in this life. We'd love for you to come and see what that can look like.
You'll be warmly welcomed.
LIVE every Sunday
10:30am
​
PLEASE NOTE:
LIVE SUNDAY SERVICES ARE HELD AT
CHERTSEY KT16 8AS
The service is also streamed live on Facebook/GLCUK and will be available on YouTube later in the week.
​
​For more information contact the office:
Carrie 07884 111 969
Paul 07879 969 495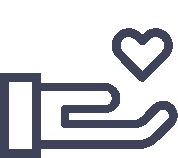 "Whoever is generous to the poor lends to the lord, and he will repay him for his deed."
Bar

clays: Greater Life Trust Foundation
Sort Code 20-81

-11 Account 1062 1

048
click
HERE
to pay by card or scan QR code to donate:
BE inspired for life
Get the e-thoughts here